The current "underclass" debate in Germany, and the less than flattering implications it carries for a large number of Germans living in the eastern part of the country, is just the latest manifestation of the nation's obsession with bad news. This "new" subclass (it's always been here, of course) is said to have resigned to its fate and can't find its way on its own.
That others from the East, albeit with a much more fortunate background, not only find their way alone but also occasionally have phenomenal success doing so, seems to be a news item that the general public has little interest in. Exceptions to the rule are just that, so the thinking, and therefore can't be of any relevance to the suffering masses. Or can they doch?
At any rate, Google's recent $1.65 billion purchase of YouTube put the company's two founders Chad Hurley and Steven Chen in the international limelight. And rightly so, everybody loves a good American dream story come true now and again. But YouTube's third founder didn't come in from the cold into the limelight until a few days later. And lo and behold, it turns out that Jawed Karim is a German citizen, born in Merseburg, in the good-old-bad-old DDR.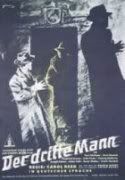 Karim's eighteen second film of a zoo elephant was the first film to be uploaded to YouTube way back when on April 23, 2005. A few more have followed since then (around 100 million get handled a day). But no, that's not enough. He has to add insult to injury. This guy's illustrious career actually began somewhere else altogether: His first job was starting up a little company called PayPal. And they say lightening never strikes twice. He's 27.
Ironically, Karim's family (his father was originally from Bangladesh) left Germany in 1992 after the infamous post-Wall racist incidents in Hoyerswerda, Rostock and Mölln; not the first time that Ausländerfeindlichkeit (hatred of foreigners) has led to the brain drain from one country and to the benefit of another. That's entrepreneurial power that Germany could be using right now, too (should we Americans say thanks to Germany now or later?).
So does the German Karim's American dream offer a model for the "underclass" problem in Germany? Of course it doesn't (we can't mandate miraculous good fortune yet). Not directly, anyway. But maybe the third man's journey suggests a third way for those with less good fortune: If your family can't offer you the background and the help you need, and the state certainly can't, maybe it's time to set aside the resignation and start helping yourself instead.
Come visit me at Observing Hermann…