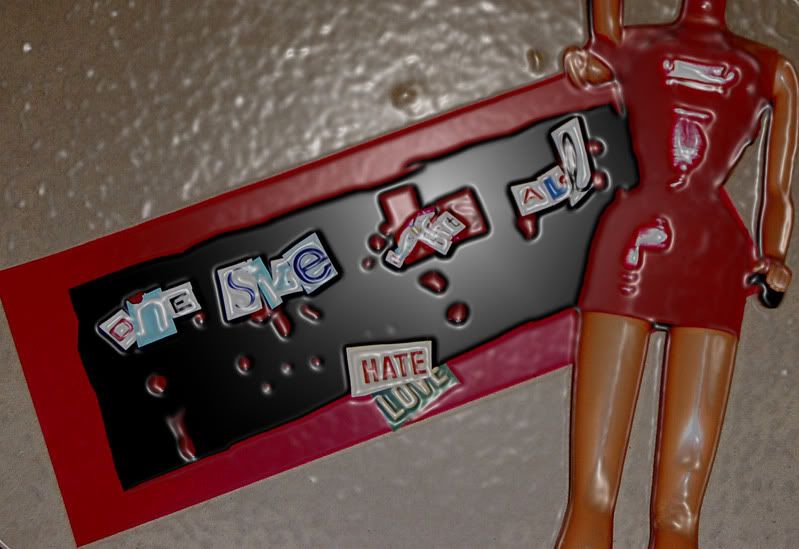 Too many calories, too many bites, too many pounds. These are the thoughts of most people when meal time comes around. More so than the average person, these thoughts are constant to some. Eating disorders seem to be a growing trend everywhere in the world right now. Oddly enough, the media only supports this painfully sad lifestyle. Why is it that society encourages this? This is a question I often ask myself.
Without treatment, more than 20% with anorexia nervosa or bulimia die. Yet we turn a shoulder and look onward towards something with more of an impact, something we feel relates to 'real life'. 1 out of every 100 girls between the ages of 10 and 20 are anorexic. Stop and think for a second how many kids your 12 year old daughter goes to school with. Based on statistics at least one child has been cursed with the idea that thin is in. This is 'real life' and chances are that without knowing it, it is in your life.
Magazines, television, even local newspapers support this lifestyle. Ignorantly? It's a possibility. Knowingly? More likely. Barbie, the doll your kids know and love is actually a size 4, 6'0″tall, and weighs 101 lbs. Yes, we all look like that. Why is this the standard? The unachievable is what we are expected to become. We know that the girl on the cover of Cosmo is airbrushed to hell, but we still think about that when we grab a fast bite to eat at a not-so-healthy restaurant, or when we lounge after working 8 hour days instead of going to the gym or dialing up a personal trainer to come over for a few hours. The average American does not have time to spend 4 hours a day to have that perfect body we see on television. Instead? Americans spend an average of $109 million dollars on dieting and diet related products.
Maybe we should just give up and let the media control our lives down to the very last bite that we eat (or don't eat). Or maybe instead we should do something positive about the fact that it is acceptable and healthy to weigh 130 lbs. and only be 5'3″. This is something we should not allow to take over our lives or our children's lives.
Visit www.eatingdisorderinfo.org or http://www.anred.com for more helpful information and statistics.