Television news in Germany is einfach kompliziert (simply complicated). Or it can be, if you are the average, news-watching German. It appears that unless it has to do with the no-brainer stuff like climate catastrophe hysteria or your run-of-the-mill America bashing, the way that the serious and expensive, state-run channels present their news issues often goes right over the well-educated German head.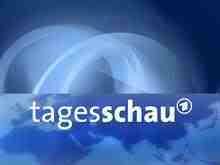 A survey has indicated that a wide variety of big peculiar German words used during these newscasts (more big and peculiar than usual, I mean) go in one ear and right back out the other. And is it any wonder with creations like "Vorteilsschöpfung" (advantage fabrication?) or "Tarifautonomie" (tariff autonomy) or "Basta-Politik" ("that's it" or "end of the discussion" politics)? And that last one was an old favourite here, I thought, from the days of Gerhard Teflon Schröder himself.
News people are justifying these strange word inventions due to the immense time pressure they are under. After all, they only have 15 minutes so it "would be too much to handle" for the nightly news programs to have to also now serve as the "nation's elementary school", one spokesman said, which, I suppose, is correct.
I think they should just give the people what they want; simple terminology about simple people doing simple thing who don't understand anything but simple words to begin with anyway. You know, terms like Paris Hilton. Paris was in Berlin yesterday, the silly bimbo, and of course her visits are always anything but complicated. And talk about someone who has obviously never understood a news report in her entire life…
Come visit me at Observing Hermann…