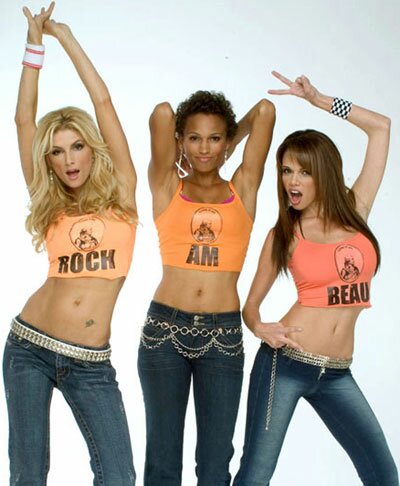 You have your Badminton, your Ping Pong and now, the sport that could bring adulation to the ubergeeks and the athletically challenged and propel someone into the world of endorsements Yao or Liu: Rock, Paper, Scissors!
Wikipedia actually has a cheater's guide!:

Now I am not sure how one would train for a RPS tourney, but Matti Leshem, the co-kohuna (commissioner) of the Mr. of the US Rock Paper Scissors League, would like to see it become an Olympic sport one day. OK, laugh if you like, but some fast-signing hand athlete won $10,000 clams at the Vegas Championship that was covered by ESPN! Leshem, a Hollywood producer, makes don King look like a hot dog hawker at a ballpark. He acted as emcee for the $50,000 competition with 300 contestants and $50,000 in prizes. This has mad implications for Asian countries who use the game to decide everything from who uses the potty first to what auction company is going to sell your art collection. And move over NASCAR! The sponsor of this fast-paced discipline, where carpal tunnel and joint pain are are analogous to hairpin turn crashes, is Anheuser-Busch. With the best two out of three wins deciding the single elimination winners there is plenty of time for refreshments! And wait until the Japanese get in on this. Americans are already dressing up in costumes (one guy wears red cooking mitts 'cause his hands are just too hot) and I cannot wait for the masters of kitch and mindless game shows to get in on this one. This may be the fund raiser we need for the Blog of Dreams trip across China. Anyone want to code a RPS game??
With a hat tip to Everthing But Hockey
Lonnie Hodge @ OMBWÂ