We are about to enter into a new year soon. We survived the joys of Christmas 2009. We watched our children on Christmas morning dive into the gifts that Santa left him and smiled as we watched them play with their new toys.
The one thing we didn't see was a group of children that were not lucky enough to be sitting at home with their family. Unfortunately I can't name off all the missing children of the world but I can name five of them that we here at Blogger News have been praying for and hoping for a miracle that would help them find their way home soon.
I have decided to write a little something for each one of them to help remind us all that they are still lost and hope that some day they will be found and led home again.
Before I go any farther I would like to express my deepest condolences to the families of Adji Desir, Haleigh Cummings, Hassani Campbell, Masaraha Ross and Marc Anthony Bookal. It breaks my heart knowing these children are still out there without their family and as much as it saddens me to write about it, that is nothing compared to the pain all of you must be going through.
Adji Desir – missing since January 10, 2009.
Adji was 6 years olds when he disappeared. His mother was pregnant and has given birth to a baby girl since then so he now has a sister that he has never seen before. He is described as a black male that is 3 ft tall and weighed about 45 lbs and he has black hair and brown eyes.
Adji also is developmentally disabled and he functions on the level of a 2 year old. He can only speak about 5 words in English. He can understand Creole but he doesn't speak it. When his name is called out he does recognize it.
This little boy needs to be found. He needs special care and I am sure whoever has him won't be giving him the care he needs. Whoever took him please find it in your heart to return him to him family and if you can't do that at least contact someone to tell authorities where they can go to find him.
If you have seen this child or if you know anything about his disappearance please call the Collier County Sheriff's Office (Florida) 1-239-793-9300 or National Center for Missing & Exploited Children 1-800-843-5678 (1-800-THE-LOST)
Haleigh Cummings – missing since February 10, 2009
Little Haleigh Cummings was 5 years old when she disappeared from her own bed, while her little brother and her father's girlfriend slept in a bed only a few feet away. It is assumed that someone entered the home and carried her out while the girlfriend, Misty Croslin slept. When Misty woke in the night to go to the bathroom she noticed the kitchen light on and the back door was propped open with a cinder block. That is when she noticed Haleigh gone.
Since then numerous reports came out, Satsuma Florida in Putnam County has not been the same. The father's side blaming the mother's side, the mother's side blaming the father's side and even some blaming the Croslin family of being the guilty party. It is at the point right now that I don't care who did it, just bring this child home. She needs to come home.
She has a loving grandmother that made sure Haleigh had gifts under the Christmas Tree in case the miracle we have all been praying for would come true. As hard as it had to be Teresa Neves made sure Haleigh's little 4 year old brother Junior. had a fairly good Christmas. "It's all for Junior. Junior still has to have the same Christmas he's ever had. We can't change things for Junior just because Haleigh isn't here," she says.
All I can say to Mrs. Neves is God Bless You! Junior needs you in his life right now while waiting for his big sister to come home. Thank you for making sure he didn't get pushed to the back and ignored. There is a fine line here where you have to keep Haleigh in your heart while she is missing and keeping Junior feeling like he matters to the family as well. I wouldn't want to be in your shoes right now. It is so heart breaking.
Haleigh is now 6 years old. She has curly blonde hair and brown eyes. She is 3 ft tall and at the time she disappeared she weighed 39 lbs. She does have a birthmark on her left cheek. If you know anything about her disappearance or if you have seen her please call the Putnam County Sheriffs office at (386)-329-0800 or Crime Stoppers at 1-888-277-TIPS (8477)
Hasanni Campbell – missing since August 10, 2009
Little 5 year old Hasanni Campbell sadly has cerebral palsy. His picture can still be found on missing child posters in Oakland's Rockridge neighborhood where he lived with his foster parents.
Volunteers in the Freemont Ca. area are determined to keep this child's name in the news to prevent the case from going cold. "We're out here trying to get his story back out there and let people know he needs to be found," said volunteer Sherri-Lynn Miller.
Hasanni's foster father was the one that reported the child missing saying he disappeared from a car outside a shoe store in Oakland's Rockridge district. Hasanni is African-American and wears braces due to the cerebral palsy. He was last seen wearing a gray sweatshirt and gray pants. The police say with the braces on, he couldn't have gone far by himself.
Although the boy has not been found, the Oakland police have treated the disappearance as a homicide. In fact both the foster parents, Louis Ross, 38 and Jennifer Campbell, 30 (who is Hasanni's biological aunt) were arrested in connection with the case but the district attorney declined to file charges due to lack of evidence.
There had been an increase in the reward money for information about the where the boy is. It is now up to $75,000. Anyone with information about Hasanni is urged to call the Oakland Police Department at (510) 777-3211 or (510) 238-7934 or Crime Stoppers at (510) 777-8572.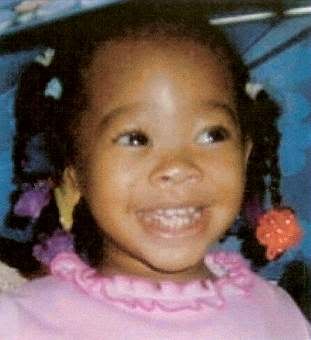 Masaraha Ross – missing October 18, 2009
Masaraha Ross is 3 years old and has disappeared apparently along with her mother, Ronkeya Holmes and the Winter Haven Police Department in Florida think the two of them might be in danger.
Masaraha is black and she has black hair and black eyes. She is about 38 inches tall and she only weighs about 30 lbs.
Ronkeya Holmes lived in Savannah Ga. As a college student she allowed the father to keep her daughter while she attended her classes but she returned to Florida on October 18, 2009 where she was supposed to meet the father, Lester Ross, at the Haines City Wal-Mart to pick her daughter up. They have not been seen since.
Apparently Lester swears he took his daughter to the Wal-Mart like planned yet none of the surveillance cameras from the Wal-Mart parking lot show him anywhere in sight. This leaves a bit of doubt as to whether or not the mother ever arrived at the Wal-Mart to get her daughter.
If you or anyone have any information of the location of Masaraha Ross or of her mother please call Detective Sgt. Chris Ford at 863-291-5733 or 863-412-5973 or Detective Amity McGee at 863-291-5312 or 863-287-1961.
Marc Anthony Bookal missing /December 14, 2009
It seems as though little Marc Anthony Bookal, from Newburgh, NY, walked right out an open front door of his family's apartment while his mother's boyfriend was getting ready to take the four year old boy with him to a relative's house. Marc hasn't been seen since.
Marc is about 3 ft. 5 in. tall and he weighs about 42 lbs. He is a black boy with light colored skin and he has a medium length afro and brown eyes. He was last seen wearing a red long sleeved shirt with gray pants. He has on a pair of white Nike sneakers. If you see this little boy you would probably notice blotches on the back of his hands which are the results from a previous burn injury.
Police have arrested the boyfriend, Cory Byrd and have charged him with endangering the welfare of a child. The police claim both of Marc's biological parents have taken polygraph tests and they were both found to be truthful in their responses to the questions asked, however Byrd's attorney, Erik Indozonka, declined a request for his client to take the polygraph.
Anyone with any information to what has happened to little Marc please contact the City of Newburgh Police Department at 845-561-3131 or the hot line at 800-346-3543.
Unfortunately I can't write about every missing child in this world but that doesn't mean they are forgotten. They all need to come home to their grieving families. Whoever has these children please find it in your hearts to send them back home. These kids are too young to hurt you. Look into their eyes and tell me they are bad. I challenge you to do that. You can't though, because they are too innocent to be bad. They are too young to be judged in a way that they could possibly hurt anyone on purpose.
Please join me in my continuing prayers for all these children. Whether they are still with us or not please help us find them. I have a list here and yes I have kept the names on here that have been found alive as well as those that have been found dead. I feel the trauma they may have gone through can still use prayers. My list includes Caylee Anthony (found dead), Adji Desir (remains missing), Haleigh Cummings (remains missing), Somer Thompson (found dead), Elizabeth Olten (found dead) , Masaraha Ross (remains missing along with her mother Ronkeya Holmes), Alex Mercado (drowned) Rebecca Marie Allen (found alive), Sandra Cantu (found dead), Anthony Holland (found alive), Shaniya Davis (found dead), Hasanni Campbell (remains missing), Giovanni Gonzalez (reported dead), Nevaeh Buchanan ( found dead) Shannon Dedrick (found alive), Angel Miguel Perez (found safe) Luis Martinez (found dead) Luke Finch (found alive), Kayvon Lewis (fighting for his life), Andrue Jankwitz and Nathaneal Hale (found safe), Robert Manwill (killed), Conner Conley (killed), Marc Anthony Bookal (missing), and Sarah Haley Foxwell (found dead).
Jan Barrett
As a favor to our readers I am posting these web sites. Please consider signing these petitions. Something has got to be done to protect the future of the world which is our children:
Stop the abuse and murder of the children in the U.S.
http://www.thepetitionsite.com/16/stop-the-abuse-and-murder-of-the-children-in-the-us

http://www.thepetitionsite.com/1/change-sex-offender-laws