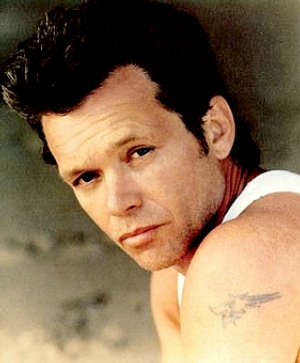 I am hard pressed to call anything that happens in the Entertainment media "news," but Rolling Stone is reporting that singer John Cougar Mellencamp has told John McCain to stop using his music during McCain's campaign rallies.
At some recent John McCain campaign rallies, John Mellencamp's "Our Country" and "Pink Houses" have been booming out over the speakers. Uplifting heartland rock must have seemed like a smart pick, but there's just one problem: Mellencamp is an ardent Democrat. And, until recently, he supported John Edwards – who had been playing "Our Country" and "Small Town" at his rallies. Mellencamp hasn't yet made a public response, but his reps are quietly reaching out to McCain and asking him to stop playing his tunes.
Aside from the general "who cares" of this incident, it is just one more example of the intolerance of the left in America today.Then again Johnny Cougar always was a guy that took himself waaaay too seriously.
It's bad enough that aging rocker Johnny Cougar Mellecamp is so filled with hate that he cannot even brook a Republican candidate enjoying his music, but Rolling Stone goes even farther by attacking any Republican for even listening to Mellencamp's music.
Not to mention that the far-right types whose votes McCain is seeking won't love the mildly progressive lyrics to "Our Country," which call on the government to "help the poor and common man" and suggest that "there's room enough here for science to live/ And there's room enough here for religion to forgive." And does McCain really want to associate himself with those "Pink Houses" lines about the "simple man" paying for the "the thrills, the bills and the pills that kill"?
I'm always surprised that anyone who works at Rolling Stone is able to come out of their drug induced stupor long enough to even peck out their little "news" stories on their munchies encrusted keyboards, myself. How 'bout you?