"Dr. David Sanfred, our family practitioner, walked into my room at 6:45 a.m. and stood at the end of my hospital bed. "Maureen, we're getting ready to send you home soon," he said. And then, "It's time to talk."
It was time to face what I'd avoided all week.
"I'm sorry to tell you, but it's very serious." Though by our family's side for many difficult situations, I'd never heard Dr. Sanfred's tone this methodical. "We thought it was Stage 1 but the cancer metastasized from the colon to your umbilicus and has advanced to Stage 4.""
–From Room for Grace by Daniel and Maureen Kenner
Daniel Kenner rocked out to Bob Dylan's "Knockin' On Heaven's Door" while other infants sang "Mary Had A Little Lamb." A proud member of Actor's Equity, SAG-AFTRA, and National Players Tour 60, Daniel was a Presidential Arts Scholar at George Washington University and Scholarship recipient at The British American Drama Academy. Directed the Washington D.C. premier of Sarah Kane's Crave. Author of the manuscript, Roux. Winner of the Rhode Island Playwriting Festival for his World War II letters home drama, Fields of Sacrifice. Adapted Les Misérables for high school stages.
Maureen Kenner's heart was in the classroom. For thirty-five years she was a Special Education teacher in the Providence Public Schools. Born and raised in Dobbs Ferry, New York, Maureen graduated from Rhode Island College with a degree in education and later earned a Master's Degree from Providence College. Maureen was a vital influence at the Vartan Gregorian Elementary School at Fox Point, working tirelessly as a mentor for the betterment of all children and their families. Honored with many accolades throughout her career, Maureen was awarded Providence Teacher of the Year in 2003. Living with cancer, as a model patient, Maureen exemplified integrity, courage, grace, and hope. For thirty-one years, through sickness and health, Maureen was the beloved soul mate to the late Jacob "Buddy" Kenner, her intense love recognized in 2016 as a Rhode Island Caregiver of the Year.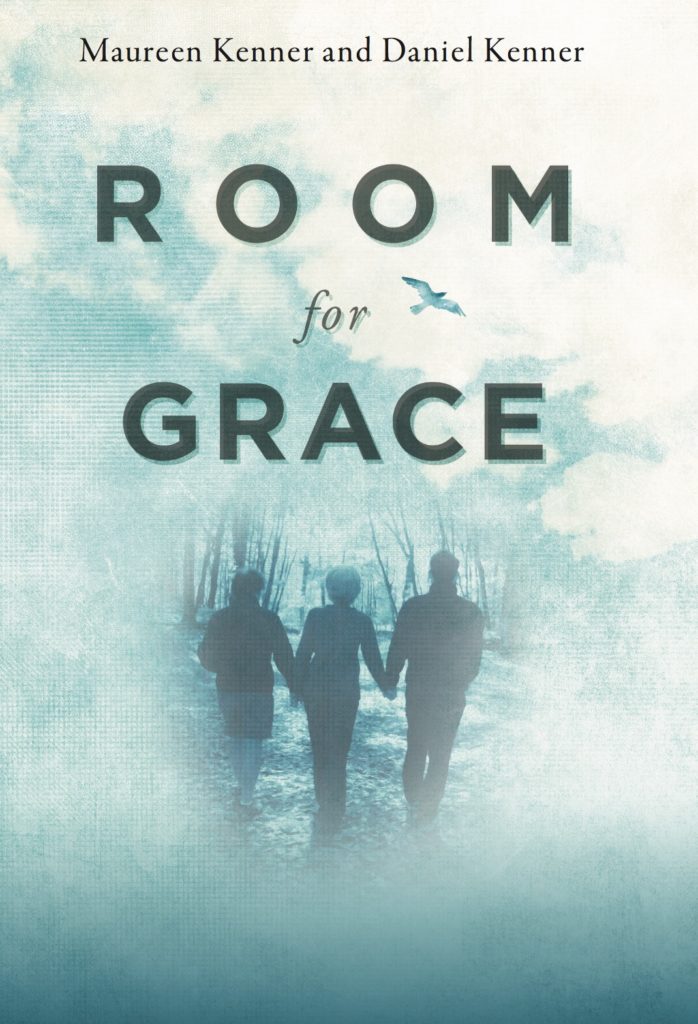 Book Description:
Stage 4 cancer for her and a debilitating disease for her husband: life crashed down in an instant. Maureen Kenner found resilience, however, in the lessons she learned from her Special Ed students in Providence, RI. Her students lived with their hearts opened despite struggles of the highest magnitude. Through these students, Maureen gains courage, humor, and the strength of spirit to face her devastating realities, head on. Maureen's oral history was captured by her son Daniel who tenderly wrought this book out of their recorded conversations. Through anecdotes and hard-earned lessons, Maureen tackles challenge after challenge and reframes daily struggles with a positive outlook allowing her to transcend and conquer mortal fears with dignity and room for grace.
Interview:
Welcome Daniel! What an interesting background you have. Do you believe that your other interests such as adopting Les Miserables for high school stages provided a solid background for eventually becoming an author?
Daniel: Absolutely. I've gravitated towards stories and visual arts since I was young. Bob Dylan and John Grisham were my favorite writers by the time I was eleven years old. My dad's bookshelf was full of plays, everything from classical to the absurd to the theater of cruelty. I was in heaven. There was always so much to absorb. And then, I wanted to find my own voice, and I think I was able to find that through the process of creation. To tell a story. To play. The dance of the controllable and the uncontrollable. I became obsessed with the idea of what would I leave behind. What would symbolize my life, my meaning? So to me, creation was vital. Our world is patched together with the human capacity for love and over time, through poetic meditations of love, loss and desire, I've found ways to create the art of my experience, my interests and my existence.
Were you a detail freak when it came to writing your book, Room for Grace?
Daniel: I had to be. My mom got cancer five months after my dad was diagnosed with dementia. We had to make a lot of lemonade if you know what I mean. My dad, my idol, was disappearing. It was the disease. I had to have a project that would keep me close, that would give me a purpose. There were nurses and doctors, social workers and volunteers, but I felt like I could help by listening to their story. And to try to capture it in some way. So yes, I definitely became frantic about writing and recording the stories. Preserving my family's legacy. My dad was losing his ability to communicate. I had to be sure that my mom's voice was heard. It took three years to complete Room For Grace but I can hear my mom very clearly. And I'm very proud of that.
Finding out your mom had stage 4 cancer must have been devastating and I know this is a hard thing to talk about, but how did you get through it without crumbling?
Daniel: I allowed myself to crumble. I was very low and very depressed, unmotivated. There was stasis. I couldn't move. I mean both of my parents in such a short amount of time, really? But they were soul mates. It's almost not surprising now when I think about it. But for a very long time, before I had Room For Grace, a project to keep me close, a project that filled my heart with purpose, I was angry and my faith was basically demolished. It was like a perpetual snow storm. All the routes I had learned through life were suddenly blocked and impossible to see. There was a lot of sadness and isolation and confusion.
I'm sure it was an emotional ride reliving everything to write your book. What was your driving force?
Daniel: The first year was daunting. There were so many hours of oral history tapes. It took a long time to transcribe. It was slow going. Then in the summer of 2016, my dad fell down the stairs which resulted in an incomplete spinal cord injury. He was basically bedridden for the last six months of his life. He counted on nurses and family for all activities of daily living. Then a month and a half later, my mom went on hospice. It was my thirtieth birthday. She had done 63 chemos. We were told she had weeks to months to live. The first draft of Room For Grace was my last Christmas gift to her. I needed her to hold it. To be proud of a life well lived.
What do you believe people will learn after reading your book?
Daniel: There's an existential force about how to handle the tragedies and situations in life. No one gets out unscathed. We're going to have scars, and there's going to be repercussions for sure, and hurt, and all of those things, but we have to acknowledge how much work it really takes. When it hits the fan, you got to stand firm. You can't turn away because when you finally do face it, it's just going to have morphed into something different and probably more difficult. A lot of what happens early on in tragedy shapes the healing of the future. Going forward. I can't underestimate the importance of that. And some people will walk away from tragedy. They just can't handle it. And I guess there's time for that, but trauma should allow you to see the good in people, the positives of tragedy. If Mom and Dad did all the hard work by themselves, they would never have had the chance to realize how big their community was. My parents embraced the concept of "yes," and allowed others to carry them when they needed to be carried. "Yes" shows love and trust and respect. It's an art. There are givers and there are takers. As humans, we want to help others in need. Mom knew how to be a good teacher, but she had to relearn how to be an exceptional student. She made the decision to say "yes" to every opportunity because she wasn't sure which piece would be the piece that helped. Mom and Dad knew the value of community effort and by allowing others in, our family, friends and neighbors got to see the best of themselves. It was an opportunity for others to come to the rescue. If everything was perfect we wouldn't see the opportunities for empathy, compassion, generosity of spirit. To gain the positive, those traits, those qualities. The insight of acquiring grace, if you will, and the intuitive sensitivity and wonderment for the world. That belief in yourself, that you are a good caring person, that you are capable, that you are smart, loved beyond measure and that you have a great responsibility to do your fair share. To find out who you are supposed to be in the world and how to share that with the world. To live a life that's not self-centered but centered on helping others because when you do that, you learn about yourself and where your talents lie. And where your weakness lay as well. And then, like Tony Kushner wrote at the end of Angels In America, you can let the great work begin.
What's next for you?
Daniel: A glass of lemonade. And I feel like singing, so I think I'll put on the original cast recording of Les Miserables.