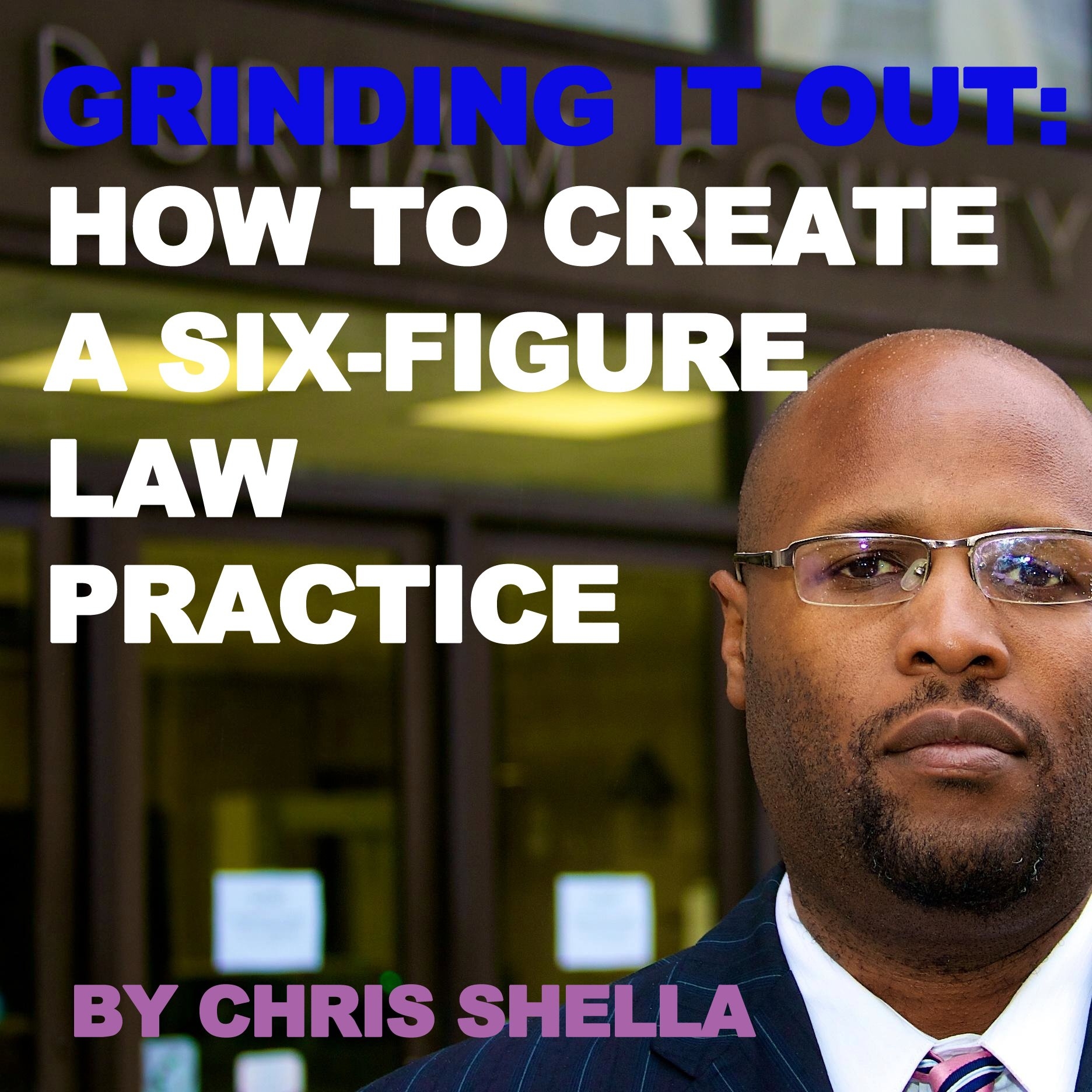 Let's face it.  It's a part of life that one day we're going to need a lawyer to help us out of a difficult situation. Most people go the route of asking friends and family for someone who can give them good legal advice and then there's Chris Shella, a lawyer who now resides in Durham, North Carolina, but started his legal career in Long Island, New York, at the Nassau County District Attorney's Office.
Chris is admitted to the practice of law in New York, Maryland, the District of Columbia, and North Carolina. Shella is also admitted to the federal court in the Eastern District of North Carolina, the Middle District of North Carolina, U.S. District of Columbia, the Fourth Circuit Court of Appeals, the District of Columbia Circuit Court of Appeals, the Eastern District of New York, and the Southern District of New York. He is also admitted to the Bar Of The United States Supreme Court. He and his cases have been covered on Court TV, CNN, and in the New York Times, and other media outlets across the globe. He has represented everyone from lawyers to major drug traffickers to a serial killer in Baltimore. His two most famous case are the Vegan Baby Case and his defense of the Duke Lacrosse Case accuser for the alleged murder of her boyfriend.
Chris has the right stuff.
He has written a book, Grinding It Out: How to Create a Six-Figure Law Practice, in which he helps others learn everything you need to know about starting your own law practice.  He discusses the good and the bad of running a successful law practice and he's here with us today to help us understand.  We're going to be talking to him about his law practice as well as his new book.
So nice of you to take the time out for this interview, Chris.  Can we begin by having you tell us why you got into the legal profession?
Chris: Well I have wanted to be a lawyer since I was in sixth grade. I wanted to change the world and change society like Charles Hamilton Houston did.
Can you give us a ballpark figure on how many cases you have represented over the years?
Chris: Thousands….. I don't keep stats but thousands
What's been your most famous case?
Chris: Hmm that would be the  Vegan baby case in New York and my current defense of Crystal Mangum, the alleged duke lacrosse accuser in her current charge of Murder in Durham NC.
Can you tell us more about it?
Chris:Â  The Vegan baby case was a mother and father accused of starving their child on a vegan diet. IT was covered by news outlets around the world. I cannot comment on Ms. Mangum case because it is active and currently in court.
You have appeared on Court TV, CNN and have appeared in the New York Times.  Which cases were you representing at the time for all these?
Chris: The Vegan Baby Case ,Crystal Mangum,  and Antoine Adams ( Baltimore serial killer).
Has there been any point of your career when you felt your life was in danger?
Chris: I had represented an individual who was alleged to have been involved with the Mexican Cartels and  I kept receiving calls from lawyers and people who my client said he had no idea who they were and why there were calling about his case. He was alleged to have been carrying over a million dollars retail of 99% pure methamphetamine when he was arrested.
You do get the ominous threats from gangbangers and drug dealers what will happen if you don't win their case, but I have never felt truly in danger.
If yes, what kept you going and not giving up?
Chris: I'm a country boy. I don't back down or bow down to anyone. What keeps me going is my strong love for my family, my ability and my love for my country and my God.
You have written a book to help aspiring lawyers learn the ropes.  Why did you decide to put your expertise into a book?  Was it a lightning bolt moment or had you been thinking about doing something like this for some time?
Chris: I had read a New York Times article about law graduates coming out with 200k in debt but since they couldn't find law jobs they were working minimum wage jobs. I just want them to believe in themselves and step out and do what they have been trained to do.
How can your book help aspiring lawyers and what makes it different from other books such as this that's on the market today?
Chris: It's the only one written by an actual solo attorney who does exactly in his own practice what he has written in his book. It is the most current, most updated, and honest. There is some strong  language in the book, but it takes something strong to make people step out and follow their dreams
Thank you so much for this interview, Chris.  Do you have any final words?
Chris: If you are an aspiring author and either want a publisher or an publishing company that will help you publish your own book contact me at digisoda@yahoo.comMoveover, if you need a major felony or federal trial lawyer please contact me at the aame email. Good Luck and keep on Grinding it Out!!!
You can visit Chris' website at www.chrisshella.com to find out more.