Bronx residents gasped in unison upon discovering that German soldiers can be just as racist as their fellow Americans can be. A German army instructor, captured on film, ordered a trainee to envision himself in the Bronx firing his machine gun at hostile African-Americans.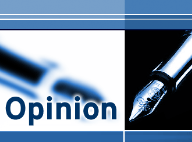 –>
"You are in the Bronx," the instructor says. "A black van is stopping in front of you. Three black African-Americans are getting out. They are all wearing black. It is late as night, everything is pitch black. Then they are insulting your black mother in the worst imaginable ways. Act!"
"This is absolutely intolerable," said Bronx Borough President Adolfo Carrion Jr., commenting on the incident over the weekend. "Not only does this type of behavior show that bias and racism are alive and well in other places other than the USA, it also displays a total ignorance of what life in the Bronx is really like. Everybody over here knows that three unarmed brothers wouldn't step out of a van like that without having called in an air strike first."
The German Defense Ministry said the video was shot in July 2006 and that the army has been aware of it since January. But the footage was so damned realistic and thoroughly creepy that nobody has had the heart to do anything about it yet.
Come visit me at Observing Hermann…