The 12-country (or however many it is today) euro zone can expect some "substantial impulses" from the booming Germany economy, says Germany's Bundesbank president Axel Weber. Germany's annual growth rate for the whole of 2006 is expected to officially stand at around two-and-three-quarter percent, well above what was originally expected, and could possibly even finally help pull the rest of Europe "out of that fantastic and self-contained 1950's American television anthology series it has inexplicably found itself trapped in for all these long years," Weber said.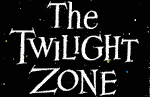 "And once we break free of this vicious circle of syndication," he continued. "Can you imagine where we could go from there? Me neither. But I'm not paid to worry about stuff like that."
Weber went on to say that he does however expect slower growth for 2007 as German domestic consumption, long a dark spot in export-strong Germany, is still troubling the nation. "There is still no sign of a deep recovery in consumption," he said. "Even if there have been improvements on this front recently, in the traditional retail sector, developments are still weak."
And Weber also chose not to mention that the euro zone story, much like the history of Europe or the Twilight Zone itself, has always been "a self-contained fantasy, science fiction or horror/terror one, often concluding with an eerie or unexpected twist", so most experts have agreed to keep their enthusiasm in check and will not be placing any bets on a sustained recovery. Not any big ones, anyway.
Let's all stay tuned to see how this trick ending turns out, shall we?
Come visit me at Observing Hermann…