Which will mean about eight again. You try and ignore this stuff for as long as you can, but when a German court rules that a woman who killed eight (maybe nine) of her newborn babies and buried them in flower pots in the garden of her parents' home got sentenced to sage und schreibe (believe it or not) fifteen whole years of prison (which will break down to about half of that, of course), well, you really do start to wonder if something very strange is maybe not going on here after all. About one year for each baby killed? Not bad.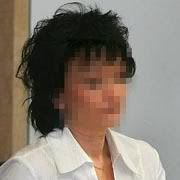 The latest baby killing the other day is just another in a very long line of recent infant murders which have practically all taken place in Germany's Wild East. And when the Minister President of Saxony-Anhalt (himself an "Easterner") suggested that these killings are a bizarre remnant of Communist East Germany's institutionalized abortion policy, he was called down and booed to order by the politically correct immediately, of course. It looks to me like he may have been on to something, however.
I just don't get it. I can't see how anybody's life in such an affluent society could be that messed up. Or is it the affluence itself that's behind all of this? Somebody smart explain this to me please.
German justice in action again.
Come visit me at Observing Hermann…