Caylee Marie Anthony, then 2 years old, was last seen in mid June. Her disappearance has caused so much havoc across the globe. Her mother, Casey Anthony is being held on charges of first degree murder. The prosecutors are accusing Casey of killing her daughter and it appears that basically not many others thinks differently except for her parents and brother. My question to that though is, do they REALLY think she is innocent or are they just supporting her because no one else will?
The country went day and night searching for little Caylee. Some were looking for a live Caylee and others were searching for a deceased Caylee. George and Cindy Anthony were dead set against anyone that looked for the deceased Caylee though, even when Tim Miller of Texas Equusearch got involved after Cindy herself called Tim in on the search. She didn't want him to look for a deceased Caylee at all. Tim's organization searched for both and basically that is what he was doing. Cindy had a huge problem with Tim and she made no secret of it. She wanted everyone to know she only wanted people to look for a live Caylee.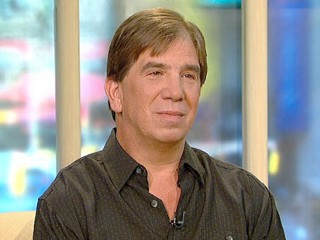 On December 11, 2008 a meter reader took a break to "relieve himself" while working in the area that the Anthony's live. It was in a swampy area within walking distance from their home. He spotted the garbage bag and when he kicked it a child's skull rolled out. Roy Kronk called 911 and reported it and from that day forward his life has not been the same.
He reportedly had called law enforcement several times in August to report something suspicious in the same swampy area. "If you were going to get rid of something like that, it would be a great place to hide it," he said on The Good Morning America Show.
He said he called to report a bag that he saw on August 11th but the deputy that responded to the call couldn't find anything or him for that matter. He said he called the crime hotline the next day and the information was given to the sheriff's office.
Then on August 13 he called again but this time he met a police officer. "There was water there in August and I guess the deputy didn't want to go out in the water to look at the bag," said Kronk.
Certain accusations against Kronk since he discovered what has been proven to be the remains of little Caylee has now forced Kronk to hire a lawyer and appear on national TV to defend himself.  He says he is innocent of any wrong doing and he has never met any of the Anthony's. He did admit some of his shady past which has made people question his credibility.
"The only reason that I came forward with it was I have nothing to hide," said Kronk. "I didn't want this to happen, what's already happening."
This case gets stranger by the minute. Everyone finds themselves with their own theories about how all this came about and who is involved and if they were involved before or after the fact. I bet that there is a lot more to this story than any of us know.
There are so many twisted stories coming out, like for instant the private investigators beef with each other over the video that hit the airwaves taken back in November of one investigator, Dominic Casey walking through the wooded area that Caylee's remains were found. The video was shot by another investigator, James Hoover. Now so many explanations came out about this video starting from the investigators to their lawyers and then from the Anthony's attorney Brad Conway and then to a psychic, Ginnette Matcia Lucas that claims she was the one talking to Dominic Casey on the phone when he was in the wooded area. Now I do have my doubts about her. If this was all true it would have been said outright from the beginning but Dominic Casey first told a reporter that he was on the phone with an ill daughter of his and now the story has changed conveniently. (Does that sound familiar?)
I am sure little Caylee is in heaven looking down at them wondering why all the lies. I am sure she is watching her grandmother telling people who are NOT going to be invited to Caylee's funeral once they decide to finally lay this precious child to rest. She is watching her mother every day as Casey orders her goodies and paying for it with the money that good honest people are donating to her account in jail. She is probably wondering why her Mommy did what she did to her and why she is now acting like she just doesn't care. The Anthony's are still hurting this little baby even now that she is no longer alive. What a shame that is, especially when it doesn't have to be this way.
Caylee we remember you and we know you are in a better place. America loves you honey. God bless you and all the other children that are up there with you.
Jan Barrett