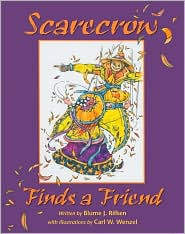 I am a firm believer that writing for young children is much more of a challenge than writing an adult novel. There are so many different dynamics at work. The book has to be visually appealing to the child, but it also needs to offer some educational value to the adult buying it. Most pre-schoolers are not walking around with a thick money clip!
Being a child at heart, albeit a 53 year old one, I always love reading and absorbing the visual aspects of books aimed at young children.
There are several aspects to writing and illustrating a book. There has to be a marriage between the elements, the visuals have to meet the words, both have to be aimed at the same age group. The story also needs to fulfill two, or maybe more, separate functions, it needs to be visually interesting, and the story needs to be luring. It sounds easy. In fact it is anything but easy. You have to match the visuals and the words with the age group that you are aiming at. The picture that a seven year old loves, will get a scant glance by a four year old. The story line also needs to be carefully constructed, and to lure parents it should contain some educational or moral value.
In Scarecrow Finds A Friend Blume Rifken has done a good job of combining all of the elements and created a book with the right balance. The story itself is one that will appeal to younger children. Scarecrow has been protecting the crops throughout the year, and now that everything has been harvested is reflecting back on the years adventures. The best by far was his chance meeting with a friendly witch Tally, Tally had granted him a wish, to be able to go trick or treating with her. What fun they had had.
Scarecrow is surprised and delighted when Tally turns up once more, however Tally has a problem. She has granted so many wishes that she is losing her power to fly. tally explains that her mother had warned her of this and that there was a solution, but did not tell her the answer.
Scarecrow hatches a plan, it is Thanksgiving, and that means turkey. Maybe Tally's problem can be solved if they can get hold of the wishbone, and wish for Tally to be able to fly again.
The font, font size and style are warm and friendly and easy to read. This book would be perfect for the beginner reader. Blume Rifken has done a good job of keeping the vocabulary simple, and the concepts easy to understand. Carl Wenzel has done an interesting job on the illustrations, however some may be a little abstract for very young readers. The story itself is really one about friendship and helping others, two concepts that should appeal to parents.
This is not Blume Rifken's first foray into books, however it is her first childrens book. It will be interesting to see if she continues in the genre, she certainly has the talent.
You can get your copy of Scarecrow Finds A Friend from Amazon.
Simon Barrett