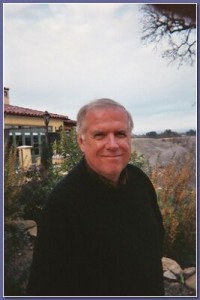 It's interesting to find out just how book publicists got their start.  Did they work as an intern at a large publishing house?  Did they have the right connections to get where they are?  Everyone has their own story.
Book publicist Charlie Barrett, owner of The Barrett Company based in Los Angeles, California, had an interesting start.  Drawn to the newspaper as a kid from a small town in Connecticut, he first became a newspaper and wire service (AP) journalist in Hartford and later a music-movie critic based in L.A.  He read books all the time and particularly enjoyed reading the writers who created the Post WWII novels – writers like Saul Bellow and Normal Mailer.  "It was a natural segue for me from a newsman's job to PR," he says.  "I was drawn to the idea of becoming involved with the release of a book, a movie or TV show where I could creatively participate."
Charlie's first PR job was with 20th Century Fox Films in New York working on the release of books and music from movies.  He went on to work on book releases with Simon & Schuster, Scribner's and others in New York, too.
"I was asked to join the publicity department of the NBC TV network in 1979 where I became the West Coast information manager for NBC News' shows like 'Today,' 'Meet the Press' and 'NBC Nightly News.'  A few years later, I became Johnny Carson's personal publicist at the network and 'The Tonight Show.'  Following the end of Mr. Carson's reign in late night TV in '92, I opened The Barrett Company, my own PR firm.  Ed McMahon was my very first client."
Charlie's job at NBC involved making sure that he publicized each show by getting the guests media attention before their appearances on 'Tonight' and making sure each media call he got each day for maybe a question from a reporter like Chris Matthews (now host of MSNBC's 'Hard Ball') on Mr. Carson's monologue the previous evening was taken care of.  Each day he had to make sure the correct log listings for each show appeared accurately in newspapers all over the USA.  He also managed press persons that came to the show to do interviews in the Green Room with the show's guests and producers.  Mr. Carson did few, if any interviews that he personally was involved in.
"He simply did not enjoy being interviewed by the press.  Rather, Ed McMahon, producer Freddy de Cordova and I worked together on many and nearly all media interviews for the show.  An NBC photographer was assigned to each show to shoot those authors, sports figures, stars and 'civilian' guests being interviewed by Johnny Carson.  There were so many things to take care of each day – it was always a lot of fun and to get paid to be there was a bonus."
After Charlie left NBC, he opened up his own PR firm, The Barrett Company.  His very first client as a new book publicist was movie producer Marty Jurow who wrote Seein' Stars: A Show Biz Odyssey (SMU Press).
"We now get many of our authors by referral.  Just recently we signed on author Carla Malden, daughter of Oscar winner actor Karl Malden.  Carla has penned a new book called Afterimage on becoming a baby boomer widow.  It will be out in May and it will be published by Globe Pequot.  We also get many self-published authors who come to us needing help bringing their book to market.  We offer a fair, comprehensive media marketing plan for these writers and enjoy helping them get started with their author careers.  Some recent self-published writers we have helped include Connecticut surgeon Dr. Harry J. Saranchak who wrote the bestseller Betrayals of Hippocrates.  We also serve small press companies, too.  One is BenBella Books.  BenBella released a fascinating book by former Hollywood glamour photographer and inventor, Gary Fong.  His book is titled The Accidental Millionaire.  We have also worked as consultants helping PR departments at major publishers launch new books, too."
Are you an author looking for book publicity?  Charlie Barrett knows the ins and outs of the book publishing industry with connections that will get your book into the right places.  Visit his website at www.thebarrettco.com or email him at info@thebarrettco.com.