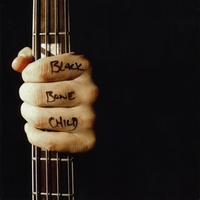 Black Bone Child maybe the new kids on the block, but you would never guess it from their new self titled CD. Using a slide guitar and a distorted base these guys rock. I enjoyed the CD so much that I decided to track them down and interview them.
The band consistes primaraly of Donny James and Kenneth M. They both live in the Austin area and I caught up with while they were enjoying the fringe events of SXSW, and getting ready to play a midnight gig (oh to be young again).
Black Bone Child are one of those rare bands that is equally at home in the studio as the are on the stage. In the studio the pair actually play all of the instruments themselves and through the magic of computers marry the various tracks together, when playing live they bring in some additional fire power in the shape of a drummer.
These are two young men that have a great future ahead of them. You can catch the entire interview here, and you will also get to hear a couple of tracks from their debut CD. They also have a web site with more information.
Simon Barrett