In a thinly-veiled effort to exploit low-wage and low-cost countries as a production base in order to export their finished products back to more advanced economies at a much higher price, the people at Airbus are considering plans to build a final assembly plant in a place called Mobile, Alabama.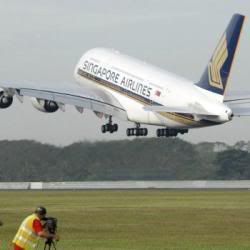 The euro's seemingly unstoppable climb (or dollar's fall, if you prefer) has put the Airbus mother ship EADS in a bit of a bind these days and has compelled it's purebred European managers to actually (and even seriously) consider such a regrettable and thoroughly tasteless idea.
According to one unconfirmed report, Airbus would only make such a move if it gets a US Air Force contract for refueling military aircraft (how yucky and distasteful is that?). If the Europeans win the contract, Airbus would then modify its A330 passenger jets to meet US military requirements (they have to be able to fly). Like, will the horror of this ever end or what? But the factory would also be able to produce the civilian version of the plane, of course, and this would result in a massive exchange-rate savings to Airbus.
It is unknown at this time if the Alabama Airbus models will be delivered with on-board confederate flags and complimentary pecan and/or moon pies, but talks are still going on so let's just wait and see what happens.
Y'all come back now, here?
Come visit me at Observing Hermann…