April 8th 2009, a little girl is seen walking down the street with a person seemingly happy and in no danger. There is nothing in the video to suggest that anything is wrong. This little girl could be walking with her sister, cousin, or possibly, though remotely, even her mother. Victoria Stafford does not seem to be doing anything, or with anyone, against her will. Victoria Stafford has not been seen since, and her "missing person" case has now been changed to an abduction. Over a week later. A GPS chip would have found Victoria moments after she was reported missing.
This Author has a big problem with that. This little girl is 8 years old, and as a child of that age does not have any free will, as to where she wants to go, or who she wants to go with. The only person or people that can decide those things are her parents, period. From the moment that video was viewed by the parents and police it should have been changed to an abduction. As far as the parents were concerned they did not know this person, and that person had no right or business to be in the company of Victoria. And certainly, no business whatsoever taking her anywhere.
If my 3 year old daughter is seen walking down the street happily with a person I do not know, is that considered her doing so of her own free will? Do predators just have to offer candy, the promise of a puppy, or a clever story so that the child may accompany them freely? And the police will consider it less serious until it is too late, or other evidence is found? That is shocking and ridiculous.
What is wrong with our Justice system? Yes I understand there has to be some sort of criteria and rules regarding when Amber Alerts and other bulletins are issued. And every case must be judged on it's own merit. However, in this case I believe it was clear. The moment the parents reported her missing, she is a missing person. The moment the parents saw that video and told police they did not know that person Victoria was with, it should have been changed to an abduction. The system has failed Victoria, her parents, and all of us.
Our children do not (should not) have individual rights, or free will, while they are under our care, until at least 16. Until then their safety, freedoms, and rights are at the sole discretion of the parents. Period. To say that Victoria was doing something of her own free will, is an example of left wing bleeding heart Liberal craziness at it's worst.
The petition I have started to change the laws regarding violent sex offenders is being amended to include, child rights, abductions, and a push to make GPS chips available to parents that wish them. Before the child is 16 years old they do not have any privacy rights, or free will, therefore there is no basis to the claim of some for not allowing them because it is infringing on their privacy. How many children every day, and every year, would be saved with the aid of these devices, being able to locate them immediately after being reported missing?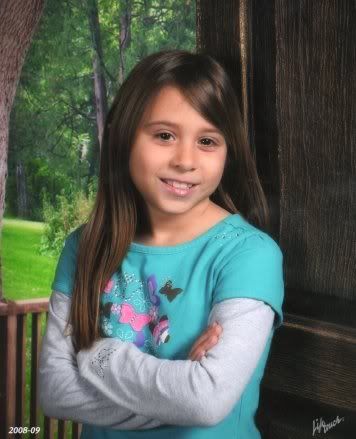 Would a GPS chip have saved Sandra Cantu's life? I do not know, as the timeline of events has not been revealed to us yet. But I do know right now that Sandra would have been found shortly after she was reported missing. It could have saved her life. How can we not have the right to that kind of protection? What gives the Government the right to deny this technology to us?
Enough is Enough. This is not a Canadian issue. this is a world wide problem. And we all need to come together. We need to make a change today. Please sign this petition. Our children need us.
R.I.P Sandra, you will not be forgotten.